Digital Therapeutics Group
Digital Therapeutics Group develops and implements state-of-the art digital health resources to address the significant gap in care for those struggling with addiction. Our products combine the benefits of evidence-based digital solutions, with 24/7 phone support from trained clinicians to optimize patient outcomes.
We employ content, design, and research experts to deliver innovative solutions directly to end-users through mutually collaborative partnerships.
The 5-Actions Program™
The 5-Actions Program™ is unique in that it addresses all addictions, substance and behavioral within one integrated platform. Most people who struggle with addiction suffer from multiple addictions. Intervening with one addiction while leaving others unaddressed, results in poor outcomes and high relapse rates. The 5-Actions Program™ encourages people to identify and address all addictions as a package of behavior.
In addition to resources for helping people understand their addictive behaviors and set change goals, the program includes features such as:
Over 100 videos (6+ hours) organized into learning modules
Self-help assessment tools to explore substance use and addictive behaviors
COVID-specific resources for those struggling with addiction
Support for family members wanting to help a loved one or friend with addiction
The program is built upon two evidence-based theories of the change, the Contextual Model and Self-Determination Theory.
Our Clients Include: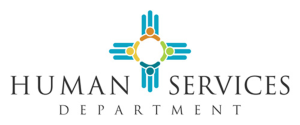 The New Mexico 5-Actions Program™ is a statewide resource in collaboration with the New Mexico Crisis and Access Line.
It is the first self-guided online roadmap to address addiction made available to all residents in a state for free with 24/7 integrated phone support.
Culture Heals is an online addiction education treatment program adapted to Tlingit & Haida meeting its tribal citizens where they are at physically, mentally, emotionally, and spiritually. It uses the 5-Actions as the foundation to address both substance and behavioral addictions.
The program is available to all 33k plus tribal citizens across the world seeking a door to healing themselves.
Let's Collaborate
The 5-Actions Program™ is a highly scalable, customizable, and affordable digital health platform for states, communities, businesses, and large organizations wishing to close the gap in need for those struggling with addiction. We believe in a collaborative relationship, built upon addressing the specific needs of a client through customized content, connection with local resources, and client-centered 24/7 crisis and access phone support.
Our solutions can be implemented within months, and include collection of analytics to measure usage, engagement, and outcomes over time.
If you are interested in learning more about the 5-Actions Program™, please reach out to us at info@5actions.com or fill out the short form here.
Less than 10% of people who could benefit from addiction treatment, get care.
The 5-Actions Program™ closes the gap and need.