Addressing Addictions to Technology
September 17, 2022
Webinar Overview
The internet was commercialized in 1995, iPhones introduced in 2007, and the iPad in 2010. In March 2021, Pew Research Center published results from a survey showing that more than eight-in-ten U.S. adults go online at least daily, and 31% reported being on online almost constantly. Today, 95% of Americans have a cell phone, over 80% use social media, and for the youngest generation, it's now hard to remember a time before the internet.
Because the use of technology has found its way into almost every aspect of our lives, clearly seeing the degree to which our relationship with technology is unhealthy, isn't so easy. And, even if we have a gut-level feeling that we spend far too much time staring at screens, what can we possibly do about it, particularly if much of that time involves school or work? While it's a topic covered by many, we'll do our best to provide you some new perspectives, offer guidance on how to address overconsumption, and of course leave time for questions and discourse.
What You'll Learn
Significant ways technology is impacting our life today
How technology is rewiring our brains with little conscious awareness
What we risk by not being proactive in our relationship with technology
Why addressing technology addiction is not so different from other addictions
Resources
Speaker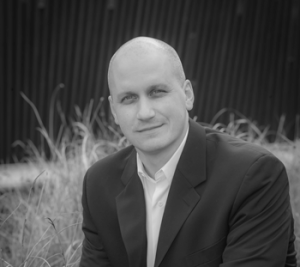 John Fitzgerald, PhD, LPC, CAS
John Fitzgerald is the creator of the 5-Actions Program™. Dr. Fitzgerald has been on Clinical Faculty in the Department of Psychiatry at Oregon Health & Sciences University since 1998, a Licensed Professional Counselor in Oregon since 2001, and a Certified Addiction Specialist since 2006. He holds a doctoral degree in systems science and social psychology from the Systems Science Graduate Program at Portland State University where he has also held an Adjunct Faculty position since 2007. His career has been devoted to understanding addiction and its treatments, and translating that knowledge into the 5-Actions Program.