Five Things to Know Before You Get Sober with Nico Morales
November 19, 2022
Webinar Overview
While addiction for most is years in the making, addressing it often happens in critical life moments where there is little time to understand and plan for the many ups and downs of recovery. In his book, Five Things to Know Before You Get Sober, Nico Morales offers those contemplating recovery some hard won insights from his own experiences getting sober. Born and raised in Albuquerque, New Mexico, his motivational lessons include recovery being a choice, that at times change can be uncomfortable, and that through getting to know yourself you will also discover joy in recovery. If you, or someone you know, is struggling with addiction and wants to know how best to embark on a healing path, please join us for this special webinar where Nico will discuss his book and allow time for questions.
What You'll Learn
Nico's personal story of addiction, and the steps he took to get on a path of recovery
The role trauma plays in addiction, and interventions to address
Five things to know before you get sober
Resources
Speaker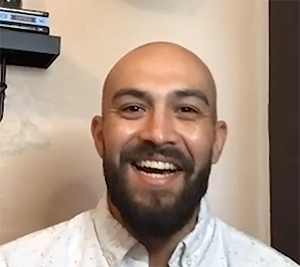 Nicolas Morales
Nicolas "Nico" Morales was born and raised in Albuquerque, New Mexico. He was an athlete, opiate user, alcohol drinker, and now is an author. Nico grew up with both parents in a middle-class household. They presented Nico with exposure to traveling, different cultures, and Church. At a young age, Nico experienced trauma that he repressed, this mental unrest led to an exploration of substances, eventually propelling him into opiate use disorder. By 22, Nico was living out of his truck and spent most of his time finding odd, sometimes illegal ways making money to support his drug habit.
After seeing others close to him pass from overdoses and recounting the times he attempted suicide, he recognized there was a reason he was still living. He put down the needle and unfortunately he picked up a bottle. The cycle of addiction repeated itself, and because of the extent of Nico's alcohol use disorder he found himself staying in a building with only electricity.
After exploring different counseling techniques that were not successful, Nico turned to a faith-based recovery modality. In doing so he found a love that he had never experienced and a dependency on something that made him truly whole. He now uses his lived experience to share topics and tools that he picked up through trial and error. Nico opened No Halo LLC in 2019, a brand for sober living, has published a book, and loves green chiles. Thank you for listening as he shares a story of hope. Visit www.NoHaloNM.com for more info.