Remembering Who You Are: The Direct and Indirect Paths to True Self
August 27, 2022
Webinar Overview
We're not born with a sense of Self, it's something we construct throughout our lifetime beginning with the emergence of representational thinking around the ages of 3 or 4. As we learn our name, differentiate our likes and dislikes, develop skills to categorize the world around us, and embrace living as a Self separate from other people, we experience an array of life challenges. What complicates things is we tend to live life disconnected from the truth that all things are impermanent. We do our best to hold on to what makes us feel safe, secure, loved, or worthwhile. But the harder we grasp at our attachments, the more suffering we perpetuate on ourselves.
In this webinar we'll explore the idea that there is something that does not change, a True Self delineated by all the great spiritual traditions that when remembered and experienced, can serve as a central organizing force in life. If you are drawn to begin or deepen your meditation practice, you'll find this webinar surprisingly nourishing.
What You'll Learn
How the Self is constructed throughout life and becomes veiled from True Nature
Why living a life of parts disconnected from True Nature perpetuates suffering
Ways to access True Self via the direct and indirect paths
Ideas to guide contemplative practices
Resources
Speaker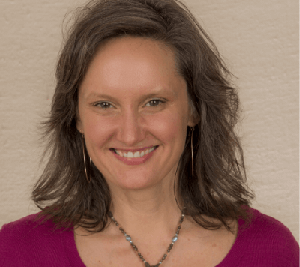 Kimberly Carson, MPH, C-IAYT
Kimberly has worked as a mindfulness educator and yoga therapist specializing in the therapeutic use and scientific study of mindfulness and yoga for people with medical challenges for close to 25 years. She has taught Mindfulness-Based Stress Reduction, an indirect path model, for over two decades, and was a founding member of the Duke Integrative Medicine Center, a part of Duke University Health Systems. She has co-authored dozens of peer-reviewed articles, including the first clinical trials of a mindfulness for couples' protocol and the first loving kindness for low back pain intervention.