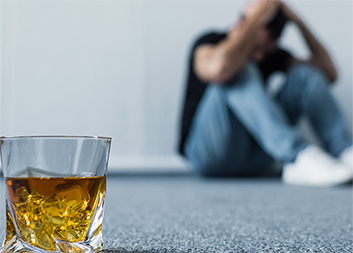 When you and your family have a loved one struggling with addiction, you may feel like you are drowning. Allies in Recovery offers a lifeline, training you to be an active part of your loved one's recovery with a range of skills using the CRAFT approach: Community Reinforcement and Family Training. The environment around your loved one can have a huge impact on recovery; CRAFT helps you play an active role in changing that environment, with the highest success rate of any approach.
In this training you will learn:
Basics of the CRAFT approach, like: How to act and speak with your loved one when they are using or not using
How to influence your loved one's behavior by giving or withholding rewards
When to Step Back and Allow Natural Consequences, and why
Four likely responses to loss, trauma, and life-threatening stress
Best practices for self-care and why it's a critical component of CRAFT
Examples of how to be ready with treatment resources and when and how to offer them
About the Presenters
Dominique Simon-Levine & Laurie MacDougall
Dominique Simon-Levine and Laurie MacDougall are two of the core team at Allies in Recovery, (alliesinrecovery.net), an online community and training program helping families get their loved ones into recovery for 19 years. Dr. Simon-Levine, founder and CEO of Allies, holds an MPH from SUNY-Binghamton and a Phd from UMass-Amherst. Her work has been featured on HBO, NPR, in Oprah magazine, and she is a facilitator and a trained speaker on issues of addiction and the family. She has worked extensively developing and evaluating federally-funded substance abuse programs for organizations and clinics throughout Massachusetts and New York.
Laurie MacDougall, a former math teacher, is Allies in Recovery's "expert mom," going from helping her own son with recovery to becoming a nationally-recognized CRAFT trainer, doing weekly REST trainings (CRAFT support groups) in Rhode Island, and full time recovery expert at Alliesinrecovery.net.